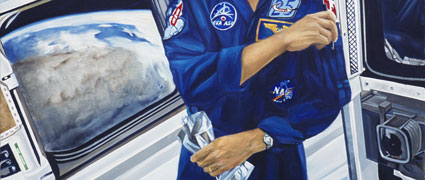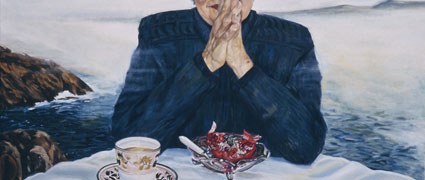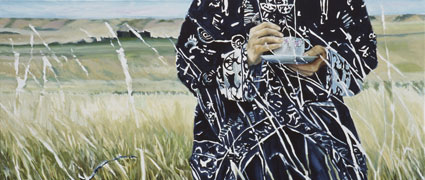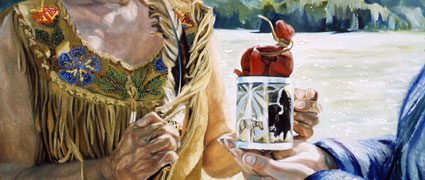 High Tea
High Tea is a project which consists of twenty-two 18″ x 36″ paintings of prominent Canadian women, including Governor General Adrienne Clarkson, Justice Louise Arbour, Chief Justice Beverley McLachlin, Lt. Gov. Lois Hole, Rosemary Brown, Silken Laumann and Grand Cheif Rose Charlie.
History of High Tea
During 1996-2000, I painted Honour the Women, which consisted of ten 40″ x 30″ canvases of prominent Canadian woman, and The Tea Party, thirty-nine portraits of women's hands.
High Tea blends both projects, placing prominent subjects within the concept of a tea party. The tea party provides a context for all these women to be in one place at one time. The choice of a tea cup and how it is used, the other objects and landscape all speak of each woman's personality, achievements and history.
Written text accompanies each painting, explaining the symbolic elements and recount the meeting of artist and subject.
© Manon Elder Inc. | Website by Caprina Designs | Powered by Wordpress | xHTML | CSS >